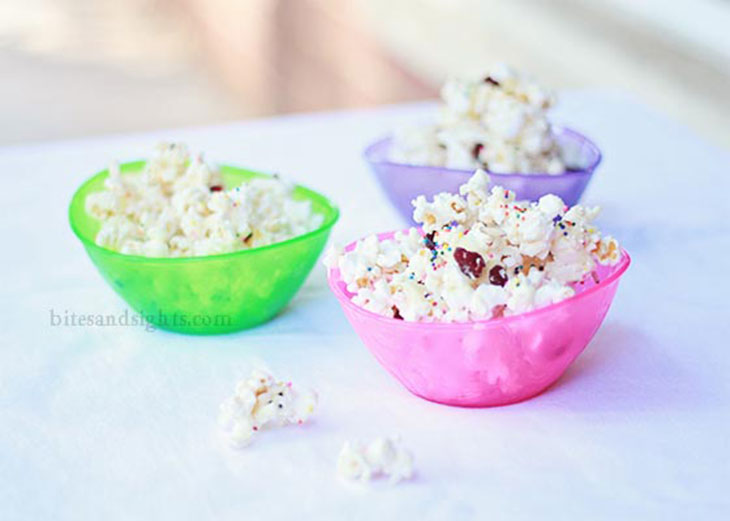 Have you ever tried to have a relaxing dinner party with a one and a three year old? Of course not. You're smarter than me. We have attempted to include our kids in dinners with friends, and it ended in disaster. Okay maybe "disaster" is too strong a word here. A spilled sippy cup and and some thrown food hardly qualify as a catastrophe. And to be honest our three year old is probably one of the most hilarious and interesting conversationalists on the planet. But it wasn't relaxing. And I didn't feel like I could really catch up with my friends and dinner guests. So we devised a new plan for nights when we entertain. We've learned that if we want to enjoy a dinner party with friends, we either have to serve the meal after the kids have gone to bed, or (in the case of our friends also having kids) we will serve the kids their dinner first and then play a movie for them to enjoy while we enjoy our dinner...and actual adult conversation. This formula seems to work out the best for everyone involved.
It helps to have a tasty dessert on hand for the kids to enjoy with their movie. Our son Ben loves to eat popcorn. He lives for it, really. It was one of his first words. So if we whip up some of this white chocolate and cranberry party popcorn we know he and his friends will love it. And we love knowing they're happy while we enjoy our dinner, and some much needed down time.
The key here is melting the white chocolate. I can't tell you how many times I've burnt chocolate in the past. I've tried the double boiling method, but I always get impatient and stick it in the microwave, only to take out a black stinky mess a few minutes later. Ruined chocolate smells pretty heinous. But after reading about how to make Bourbon Tarheel Pie, and melting the chocolate in warm melted butter, a light went off! Of course! I can melt the chocolate in the butter and pour it over the popcorn. Add some nuts, cranberries, and colored sprinkles, and the kids are in heaven. So are the parents. Enjoy!
White Chocolate and Cranberry Party Popcorn
1 bag of no salt and no oil microwave popcorn
1/4 cup (1/2 a stick) unsalted butter
1/2 of a heaping measuring cup of white chocolate chips
1/4 cup almond slivers
1/4 cup dried cranberries
salt
colored sprinkles/nonpareils (optional - these are more for the kiddos)
Microwave your no oil and no salt popcorn (Whole Foods and Newman's Own make great popcorn!!). Empty your popped popcorn onto a parchment paper lined baking sheet.
In a small saucepan melt the butter on medium-high heat. Turn the pan to melt the butter evenly, and to prevent it from burning or browning. When the butter is melted remove the pan from the heat and quickly stir in your white chocolate chips. Mix until well combined. Using a large spoon drizzle warm white chocolate and butter mixture over the popcorn. Sprinkle the remaining ingredients, the almond slivers, dried cranberries, and colored sprinkles (if you're fancy) on top of the popcorn and white chocolate. Add a little salt to your taste.
Allow to cool. Serve with good Pixar flick! Ben's favorites would be Toy Story or Cars.