Wouldn't you love to feel like this everyday? Full of positive energy, exuberance, and smiles! It's the kind of feeling that makes you want to put on a cape and run around the yard a few times, like you can take on the world!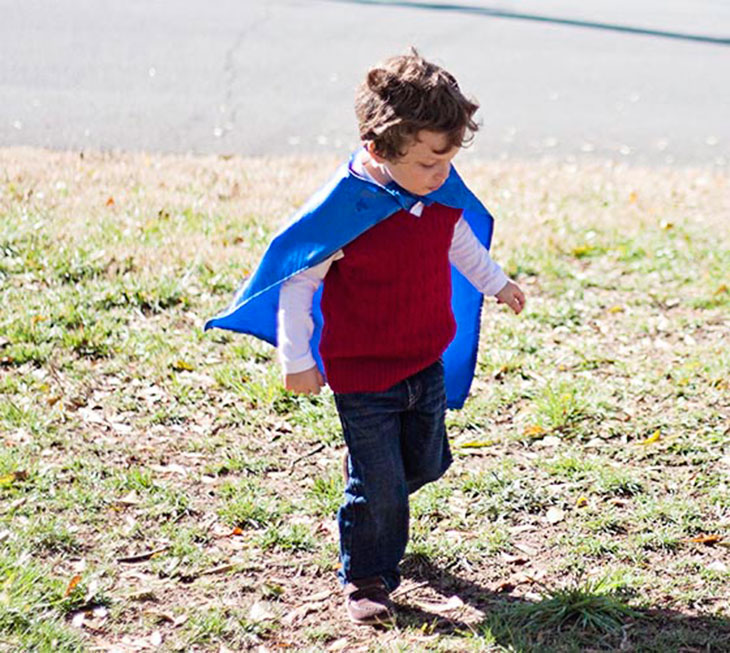 Yeah, me too. That's why I've been tinkering with different smoothie recipes that will give me a big boost of fruit and veggie nutrients, plus some other, unexpected ingredients to give me an even bigger nutritional kick (like vegan raw protein powder).
If you don't already have a favorite, there is a great write up on the healthiest protein powders over here. We use one called Garden of Life Raw Protein Powder in vanilla flavor. Amazon has it here, and you can find it at many health food stores and groceries. It's delicious!
Bites & Sights Superhero Smoothie
1 cup of washed spinach, kale, or other seasonal leafy greens
1 whole peeled banana
3/4-1 cup of berries - you can use strawberries, raspberries, blueberries, or whatever you like. I usually use a combination of blueberries and strawberries)
1/2 small apple with the peel
1 small carrot peeled
2/3 cup orange juice (while freshly squeezed is best, I use whatever carton of fortified OJ we have in the fridge)
1 scoop vegan protein powder
1/2 cup ice
(optional) Chia seeds or Flax seeds
Place all ingredients in a high power blender like a VitaMix. Power away until all ingredients are blended and your beverage is smooth in consistency.