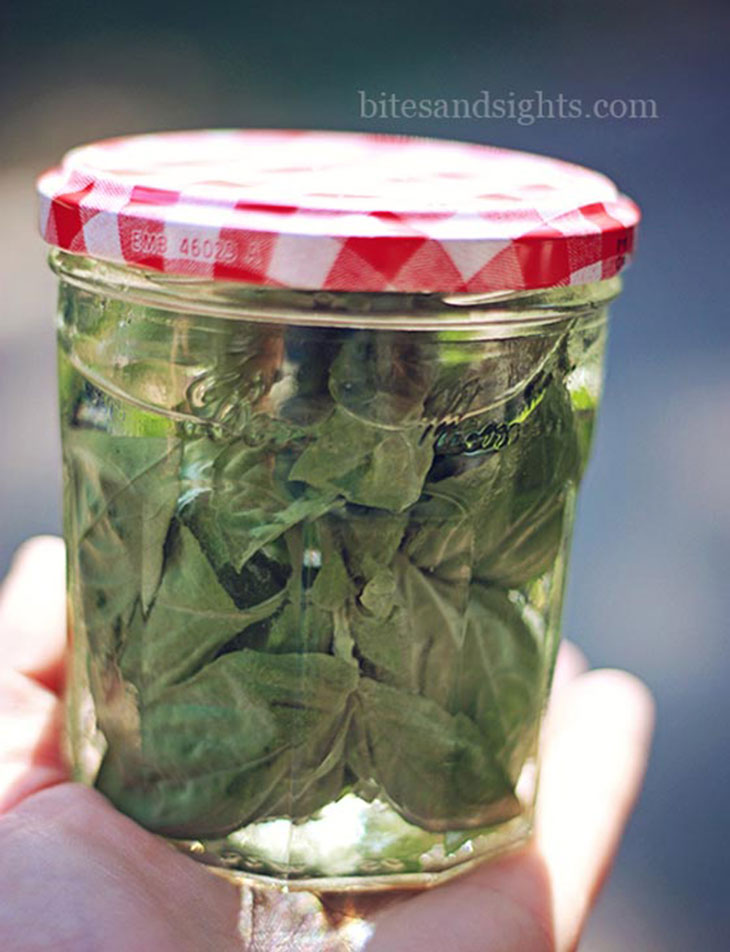 Does this even qualify as a recipe? I'm not sure. But here goes. This is an easy guide to infusing your own vodka with delicious and fragrant sweet basil.
For some unknown reason, basil has blossomed on our front steps, and we've been trying to use it in everything from salads to desserts to cocktails. Infusing vodka came to mind when conjuring up a good use for the extra Meyer lemons we picked up recently. Along with the abundance of home grown basil, they made the perfect combination for my Meyer Lemon Basil Martini. I also love to use this basil infused vodka in my Basil Vodka fizz.
Basil Infused Vodka
3-4 stems of fresh basil (about 2 dozen leaves)
your favorite vodka
a glass jar with a lid (we used an old jam jar that had been run through the dishwasher)
Wash your basil and pack loosely into the glass jar. Pour the vodka over the leaves into the jar and fill until 4/5ths full. Place basil and vodka filled jar in a refrigerator for at least 2 hours, up to 24 hours. (Personally, I've found that infusing longer than 24 hours intensifies the flavor more than desired.)
Your basil infused vodka is ready to use in your favorite cocktail!
What are some cocktails you would use this vodka in?